SimpleSense = Game Over :(
As you may already noticed, SimpleSense has stopped working last week. This happened due to a change made by Google to their AdSense site.
At first, I though I could easily and quickly fix SimpleSense and release an app update. I was wrong.
Unfortunately, this change and another planned change (the new AdSense interface) is forcing me to re-write the app from scrach. At this point SimpleSense is dead.
If you paid for SimpleSense, I hope that you already got your 1$-3$ benefit from it. If you paid and feel that you didn't, please report the app to Apple as not working (via iTunes) and ask for a refund.
Thanks to everyone for the feedback and ideas!
Tal
SimpleSense
SimpleSense is a simple AdSense client. It automatically logs into your Google AdSense account and displays stats from it.
SimpleSense is available on the iPhone AppStore
Use SimpleSense to view your AdSense For Content today's earning or use it for auto-login into your account.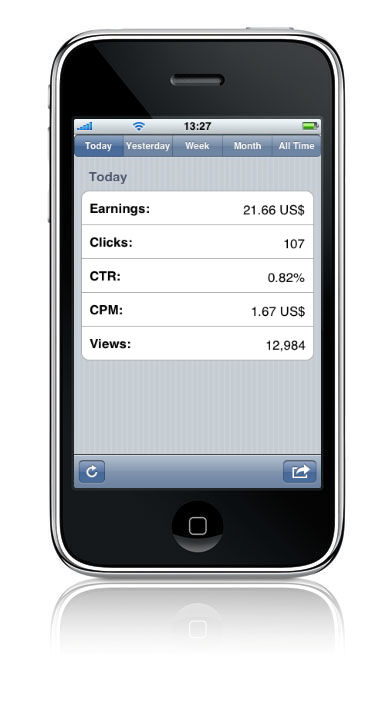 SimpleSense reads your account stats the same way you do: it opens a browser, logs in and reads the stats. It's just automated and faster.
Your account info is safe. SimpleSense keeps your password safe using the iPhone's keychain. It will only communicate with Google servers.